Matthew McKeown pictured with his cards at Tandragee
A bit of craziness between four Tandragee brothers on their WhatsApp group was the inspiration for a greeting card business that took off within days.
Matthew McKeown (28) has launched weecards.co.uk with a range of Christmas cards, with a strong focus on the vernacular and colloquialisms of Northern Ireland.
Moreover, it only took him 10 days to realize his idea.
"I had looked at Christmas cards in stores 10 days ago and thought there was room to do something different, to have a little more craic," he said. .
"That night I went home, started designing the cards, contacted a supplier the next day, had them printed, and then built a website in three nights."
The selection ranges from a snowman with the greeting "Melter" to a deer with a man's head and the message "Boys a Deer".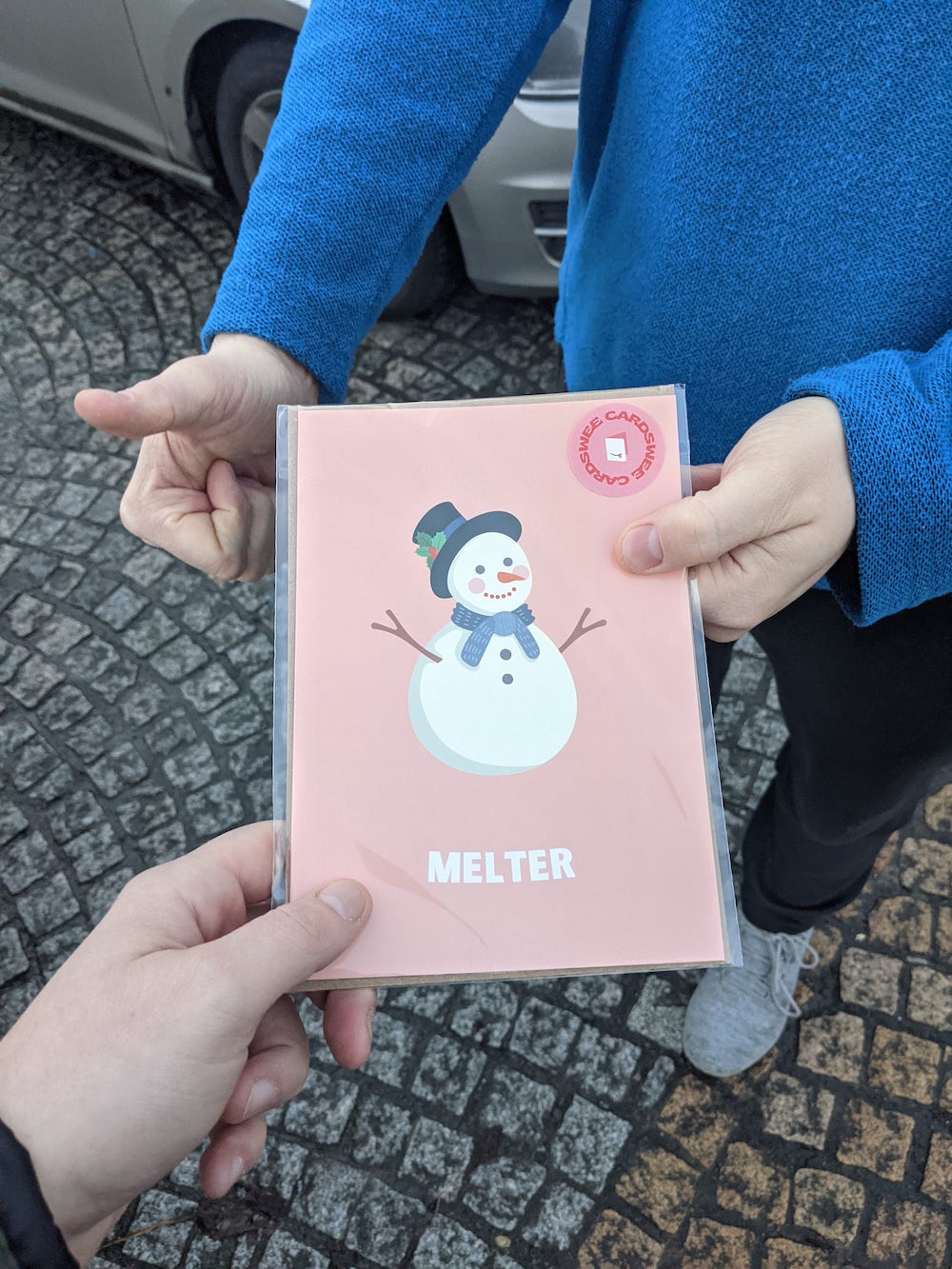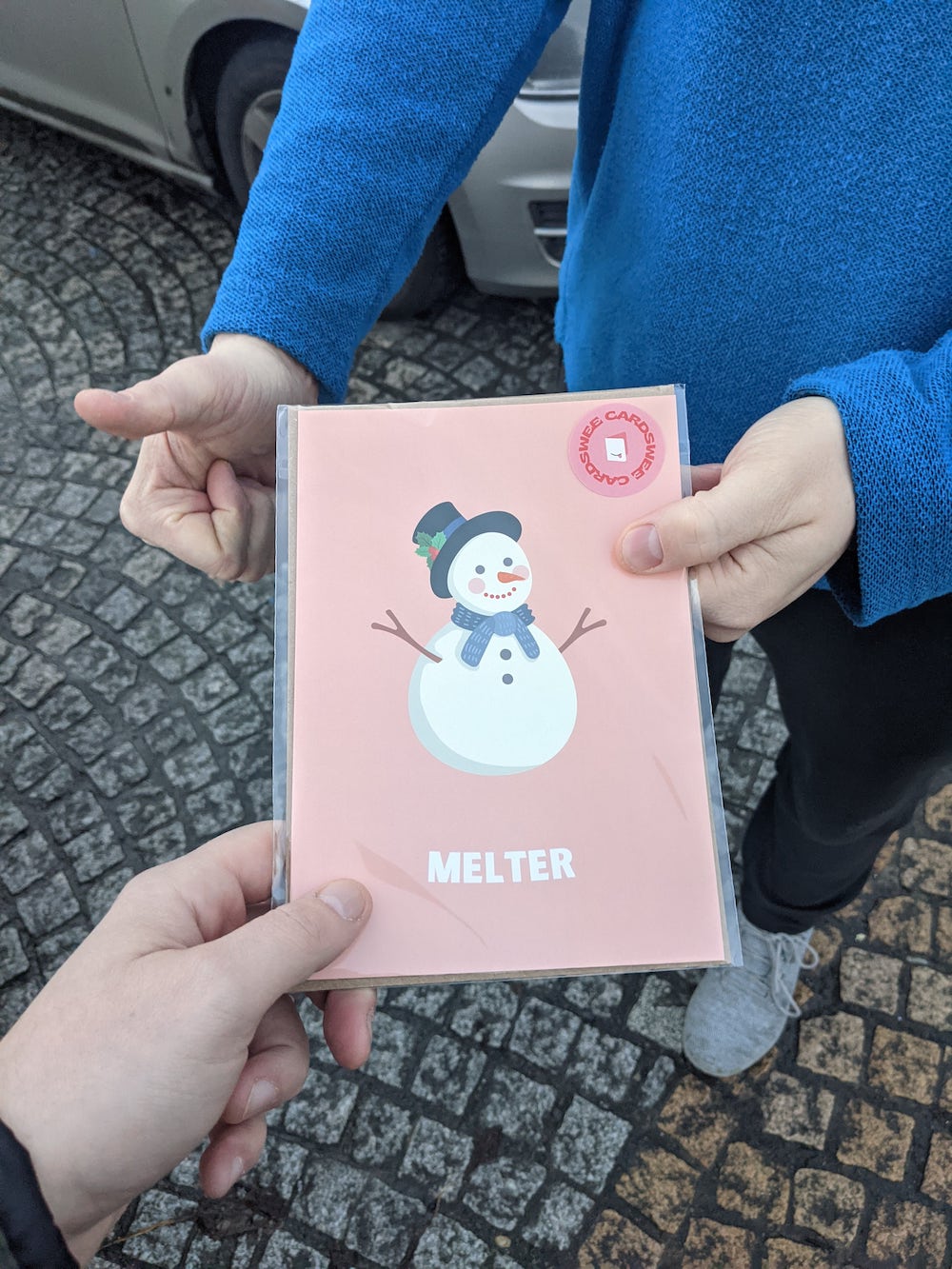 Matthew has had 350 cards printed and to date has received 128 orders and sold 276 cards.
Such is the demand that he has also just ordered another 500.
"I'm just trying to catch my breath just a little bit," he said. "I didn't expect him to do so well. It was just kind of an experiment for me, to get back into digital marketing, and because I had some free time in the evenings.
"I have three brothers, Joe, Carl and Stuart, and the sayings on the cards are how we usually talk to each other."
Matthew initially completed a graduate-level apprenticeship in digital marketing at Southern Regional College, after which he worked in Panama for a year for a company.
When Covid hit, he returned home and worked as a digital inclusion officer for Supporting Communities, which he loves, training people to use government services online.
Matthew hopes to continue his card business and is already working on ideas for Valentine's Day. He also plans to release a collection of New Year's birthday cards.
His ultimate goal would be to wholesale and see his cards available in local stores.
The cards, which cost £3.50, are made from premium thick cardboard and are eco-friendly, with compostable bags, recycled envelopes and a recyclable card.
Delivery is within three days and the cost for one card is 49p, and for more than one it's free.
For orders over £10 there is 20% off and free delivery.
Matthew also hosts a Twelve Days of Christmas contest. From December 1-12 there is a free card to be won every day, with all participants included in a draw to win a card and £100 on the final day.
"It's a way of giving back," he says. "I can't believe how much it took off. It was all word of mouth and people were nice to me.
"It's been really nice in the middle of Covid and everything else to have something positive to work with and to have a little craic with it. Cards make you smile. It's a bit crazy.