The university is on a mission to deliver sustainable growth to the greeting card business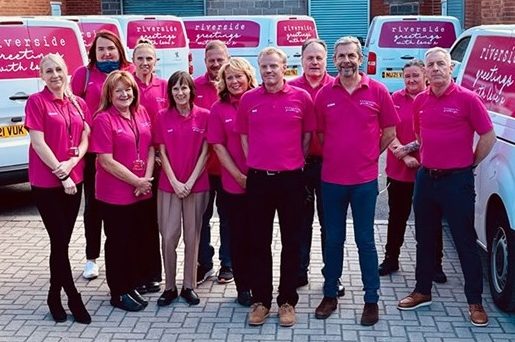 Marketing and engineering experts from Leeds Beckett University have teamed up with Wakefield-based Riverside Greetings to provide academic knowledge, experience and business insight.
A team of academics will work with the company, which designs and supplies greeting cards, on a two-year Management Knowledge Transfer Partnership (mKTP), which is partly government-funded through Innovate UK.
Dr Nick Halafihi, Head of Marketing, Public Relations and Journalism at Leeds Beckett, co-leads the partnership.
He said: "Riverside Greetings designs and supplies cards to convenience stores including Spar, Nisa and Costcutter. It is an ambitious company that wants to embrace new technological innovations. »
Co-leader Dr Esther Pugh, Senior Lecturer in Business Strategy and Marketing, added: "Our mKTP will bring together experts from across the university – we will focus on strategic marketing, productivity and business development. new advanced technologies for managing and analyzing data within the company.
A qualified graduate will be recruited to carry out the project, as a full-time staff member within the company, and with the support and input of the academic team at Leeds Beckett.
The academics all have extensive experience working with small and medium enterprises on knowledge exchange projects.
Andrew Glen, Managing Director of Riverside Greetings, said, "The mKTP will transform the greeting card category into the growing convenience sector, while creating a step change in our business growth and additional jobs.
"Our mission is to help convenience stores sell more greeting cards. They will benefit from improvements in their performance and their customers will benefit from an offer better suited to their needs.
The partnership will also provide training and development opportunities for Riverside Greetings staff through Leeds Beckett – as well as live business projects for university students to work on with the companies.